Newport, RI: Fish Newport RI has created many opportunities for passengers interested in deep-sea fishing in Newport, RI, and the surrounding areas. They provide the best fishing charters rented at rates per time limit. To make the trips a success, individuals and groups on a fishing expedition can seek the guidance of a professional fisher or boat owner. Fishing Charters Newport RI encourages individuals coming on vacation and fishing to make an early booking to get the desired date. 
The powerful boats owned by the company are fitted with state-of-the-art equipment such as the Simrad radar, sonar, and GPS. For an enhanced fishing experience, anglers get to use custom tackle and rods wrapped in Fish Newport RI captain's specifications. Tackles attract the highest standard of maintenance. The company is a member of the Daiwa Guide program and is affiliated with Simrad, Yozuri, and Danco.  
For the safety of the passengers, Fish Newport RI reserves the right to cancel a trip in case of mechanical defects, rough seas, and poor weather. Whenever this happens, they will push the trip to a later date. Deep-sea fishing trips require live bait, ice to keep the fish fresh, and top-of-the-range rods and reels. The rates for the 32′ Regulator Center Console carrying six passengers plus the captain and crew are as follows: 4-hour, ½ day charter – $850; 6 hours, ¾ day charter – $1,150; and 8-hour, full-day charter – $1,400. Also featured is the 10-hour offshore Tuna Jigging – $1850 and Fall Tautog Full Day $1200 (After 10/1).  
As Fish Newport RI showcases its competitively priced fishing charters, they have trips running half-day and full-day. The offshore charter covers trips to southern Block Islands canyons and Hudson Bay. Other features of the Fish Newport RI charter include fishing supplies like bait tackle and inshore and offshore trips guidelines. Targeted fish species are Tuna, Bluefish, Striped Bass, Winter Flounder, and Tautog or Blackfish. Striped bass is common around the southern parts of Narragansett at the beginning of April. The Fish Newport RI charter utilizes drifting or trolling and light tackle to catch the bass.  
Fish Newport RI is owned by a 3rd generation captain focused on making every passing day on water special. The best months to catch specific fish species are May – Striped bass; June – Striped Bass, Fluke, and Bluefish; July – Striped Bass, Bluefin Tuna, Black Seabass, and Bluefish; August – Striped Bass, Fluke, and Black Seabass. A comprehensive list of all the months and fish species is provided on the website. 
To speak to a Fish Newport RI representative, call or text 401-712-2997. Their launch is located at Fort Adams, Newport, RI, 02842, US. Passengers can also schedule a private fishing charter by submitting a contact form. 
Media Contact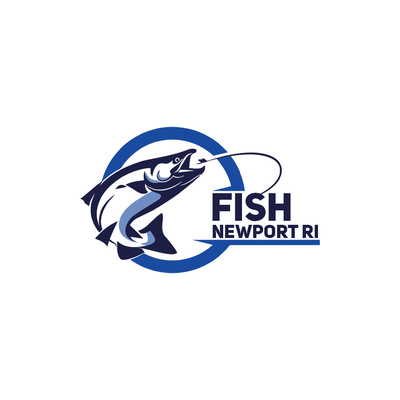 Company Name
Fish Newport RI
Contact Name
Fish Newport RI
Phone
401-712-2997
Address
Fort Adams
City
Newport
State
RI
Postal Code
02842
Country
United States
Website
https://fishnewportri.com/