Calgary, AB – Compared to a vicious circle that generates poor moods, anxieties, and avoidance, a virtuous circle is driven by self-compassion and non-judgment, freeing an individual to take action and make positive changes. As the virtuous circle evolves and the cycle repeats, confidence and self-trust grow, activating a powerful feedback loop and chain that improves the quality of life. Virtuous Circle Counselling adopts the virtuous circle approach to help patients overcome past issues, solve present/future dilemmas, and create a plan focused on self-improvement. 
Counselling helps patients feeling overwhelmed or needing direction to regain control when their life becomes stressful, confusing, and scary. The team of counsellors at  Virtuous Circle Counselling understands that various challenges can impact adults, children, couples, and families alike. These challenges encompass an array of emotional states, ranging from grief to anger, psychological complexities such as phobias, traumatic experiences, depressive tendencies, post-traumatic stress disorder (PTSD), and personality disorders. Moreover, the team is attuned to the intricacies surrounding LGBTQ+ concerns, as well as the sensitive landscape of divorce, further underscoring their holistic approach to healing and support.
For this reason, they create an environment in which patients can learn healthy coping mechanisms as they find life's meaning. Therapy at the center is a collaborative process where clients and counsellors work together to find a solution for a particular situation or facilitate change in behaviours, thoughts, and feelings.
Additionally, the counsellor offers psychological assessments to gather information about patients' mental health and provide unbiased views of life. A psychologist administers an evaluation to determine if a client has learning disabilities, Attention Deficit Hyperactivity Disorder (ADHD), dementia, cognitive issues, mental health conditions, giftedness, brain injuries, and more. Often, they arrange for additional information like diagnostic testing, medical history, and school reports to create a therapy plan or recommend further treatment from professionals or facilities. 
Previously, people received face-to-face or in-person therapy in an office space. While it has worked for many years, it's not convenient or comfortable, especially for adults, children, and families who attend school, work long hours, or prefer multitasking. Fortunately, the internet has opened the door, making online therapy popular as it allows people to open up easier at home. Virtuous Circle Counselling's online therapy service empowers patients to control when they need help while offering accessibility, flexibility, anonymity, and increased options for those in remote areas without access to mental health resources. 
Clients who prefer in-person counselling can sign up for walk-and-talk therapy. It's a location-based, holistic service that invites patients to walk outdoors and unpack problems or investigate solutions with a therapist. The approach is perfect for patients who have difficulty sitting still, trouble voicing their thoughts, and feel uncomfortable sharing what's happening directly in front of someone. Additionally, the Calgary therapist offers occupational therapy for patients with mental and physical limitations to help them become more independent. The goal-oriented practice uses all aspects of a patient's life and environmental resources to develop self-care, functional academics, strength/endurance, functional cognition, and communication skills.
Visit the counsellor's website to learn more about their services, or call (587) 856-8369 to book an appointment. Virtuous Circle Counselling is at 4838 Richard Rd SW Suite 300, Calgary, AB, T3E 6L1, CA. 
Media Contact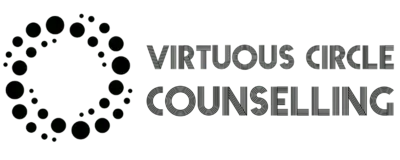 Company Name
Virtuous Circle Counselling
Contact Name
Tiffany Petite
Phone
(587) 856-8369
Address
4838 Richard Rd SW Suite 300
City
Calgary
State
Alberta
Postal Code
T3E 6L1
Country
Canada
Website
https://vccounselling.com/