Hutchinson, KS: Conklin Nissan Hutchinson has struck a code with Nissan enthusiasts, thanks to their amazing selection of used and new cars. The vehicles exhibit different body styles, including sedans, SUVs, and truck crew cabs. When clients visit the facility, they will find a sales staff who enjoy working with them at a personal level. The vehicles they offer are designed to fit the buyer's needs, budget and lifestyle. Conklin Nissan Hutchinson also provides financing services with favorable payment plans. 
The dealer's new Nissan inventory fits almost all driver requirements, whether they live in Hutchinson or Wichita. Conklin Nissan Hutchinson, stylish vehicle collection, features models like Nissan Maxima, Nissan Altima, and Nissan Sentra. On the family-friendly end of the table, they have Nissan Pathfinder and popular SUVs like Nissan Rogue and Nissan Murano. The dealership is owned and managed by Sam Conklin.
For the ultimate car service experience, Conklin Nissan Hutchinson Nissan service center has highly trained technicians to keep cars in good running condition. The crew offers regular maintenance and extensive repairs. Car owners can also ask for genuine Nissan parts and accessories for minor repairs and full customization. For new car buyers, the dealership believes in the quality, reliability, safety, and efficiency of Nissan vehicle models. 
The dealership's new cars from 2022 to 2023 have a price range of $25,000 to $65,000. They include a 2023 Nissan Altima 2.5 SL Sedan selling for $36,220, a Frontier Pro-4X Truck Crew Cab selling for $46,350, and a 2023 Nissan Murano Platinum SUV selling for $50,685. Other new vehicles include the 2023 Murano SL SUV with a 3.5L – V6 Cylinder Engine Automatic, the 2023 Nissan Pathfinder SV SUV with 3.5L V-6 Cylinder Engine Automatic, and the 2023 Nissan Altima with a 2.5 I-4 Cylinder Engine. From the Conklin Nissan Hutchinson online shop, customers can make comparisons, check availability, and calculate payment. Visit the website to learn more about their Hutchinson office and vehicle selection.
Used cars offered by Conklin Nissan Hutchinson are from 2011 to 2022 and have a maximum mileage of 180,000. A happy customer said, "Excellent experience with all the employees that we dealt with. Great customer service, knowledge is top notch, very satisfied with pricing of all services offered. Just love our new Nissan SUV." Incentives offered by the dealership include discounted prices for the residents of Kansas. 
It is essential to recognize that the discounted amount is subject to financing being completed at the dealership. Conklin Nissan Hutchinson sales team can be contacted by dialing (620) 662-4467. Their showroom is strategically located at 1400 E 11th Ave, Hutchinson, Kansas, 67501.
Media Contact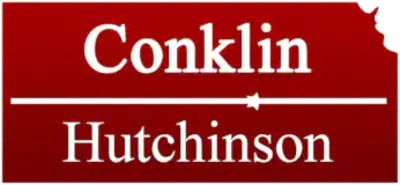 Company Name
Conklin Nissan Hutchinson
Contact Name
Sam Conklin
Phone
(620) 662-4467
Address
1400 E 11th Ave
City
Hutchinson
State
Kansas
Postal Code
67501
Country
United States
Website
https://www.conklinnissanhutchinson.com/