Houston, TX – Juara Skincare, the maker of Jamu herbal wellness products, has been recognized on the Global Wellness Institute's 2023 rising wellness trends report. The company's Jamu products have been reported by the Global Wellness Institute to support health and wellness while improving inner health and outer beauty.
Juara Skincare's owner, Metta Murdaya, featured on the GWI's 2023 Aesthetic Health Initiative trends report, said: "For thousands of years, indigenous health and wellness traditions have nurtured the delicate balance between mind, body, and spirit, helping communities around the world not just survive but thrive. Today, there is much to learn from these ancient practices, which are relevant to the needs and concerns of aesthetics and mental health—both important wellness topics this year. In addition, customers crave more than just transactional products or services; they desire engaging experiences. Indigenous traditions can offer inspiration to enhance these experiences, promoting a deeper connection with total human wellness."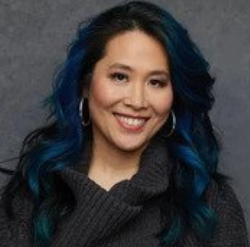 In the trends report, Metta Murdaya explains the connection between their Jamu from Juara Skincare products and mental health, inner health, and outer beauty. She notes that indigenous wisdom emphasizes the importance of prevention and maintaining physical and mental balance. This is achieved through self-care practices like participating in ancient bathing rituals with friends in Korean saunas and Japanese bathhouses or preparing tonics for loved ones in Indonesian Jamu with 'jampi oesodo.' Her products carry on the same practices, giving consumers the perfect blend of herbal wellness to address common internal and outer concerns like acne and blemishes, dark spots or uneven skin tone, dryness and dehydration, as well as fine lines and wrinkles.
The herbal wellness from Juara Skincare is designed for specific skin types, including dry skin, oily skin, normal skin, and combination skin. Metta Murdaya adds that mindfulness and self-connection are common themes promoted by Jamu products to improve a deeper sense of happiness and fulfillment. The company's claim is backed by several wellness resources on its website promoting wellness rituals and encouraging many Jamu variations like Ginger-Tumeric Jamu Concentrate.

Juara Skincare's wellness products are available in various options to suit individual needs. Customers can choose products for their face, body, or wellness kits to improve inner health and outer beauty. The company also carries Gift certificates, allowing people to gift their loved ones with health and wellness products that improve their overall mental, physical, and aesthetic health and wellness.
Juara Skincare is located at 6711 Stella Link Road #388, Houston, TX 77005 US. Its products can be purchased via its website, or call 212-228-9601 for inquiries.
Media Contact

Company Name
Juara Skincare
Contact Name
Metta Murdaya
Phone
212-228-9601
Address
6711 Stella Link Road #388
City
Houston
State
TX
Postal Code
77005
Country
United States
Website
https://www.juaraskincare.com/