Providence, RI – Mars Plastics, a leading injection molding plastic manufacturer located in Providence and Cranston, Rhode Island recently added two – 430/480 ton Hwamda plastic injection molding machines to replace an older model and to add another 400+ ton machine to their existing 36 machines, raising their capacity of 400-600 ton range machines from 7 to 8. Their vast array of  injection molding machines range in size from 12 tons to 720 tons, with shot capacities of up to 120 ounces. This impressive machine range enables Mars Plastics to produce some of the largest parts in the industry, accommodating various production requirements such as multi-cavity small parts production, over-molding, insert molding and two-color molding.
As one of the largest injection molders in the Eastern United States,  Mars Plastics is committed to utilizing the latest robotic technology and highest quality equipment to deliver production quality, speed and consistency at their 100,000 sq ft large production facility that operates 24/7/365. Continuous reinvestment in new molding machines reinforces their reputation as a reliable partner for any size injection molding project and the added capacity will shorten lead times.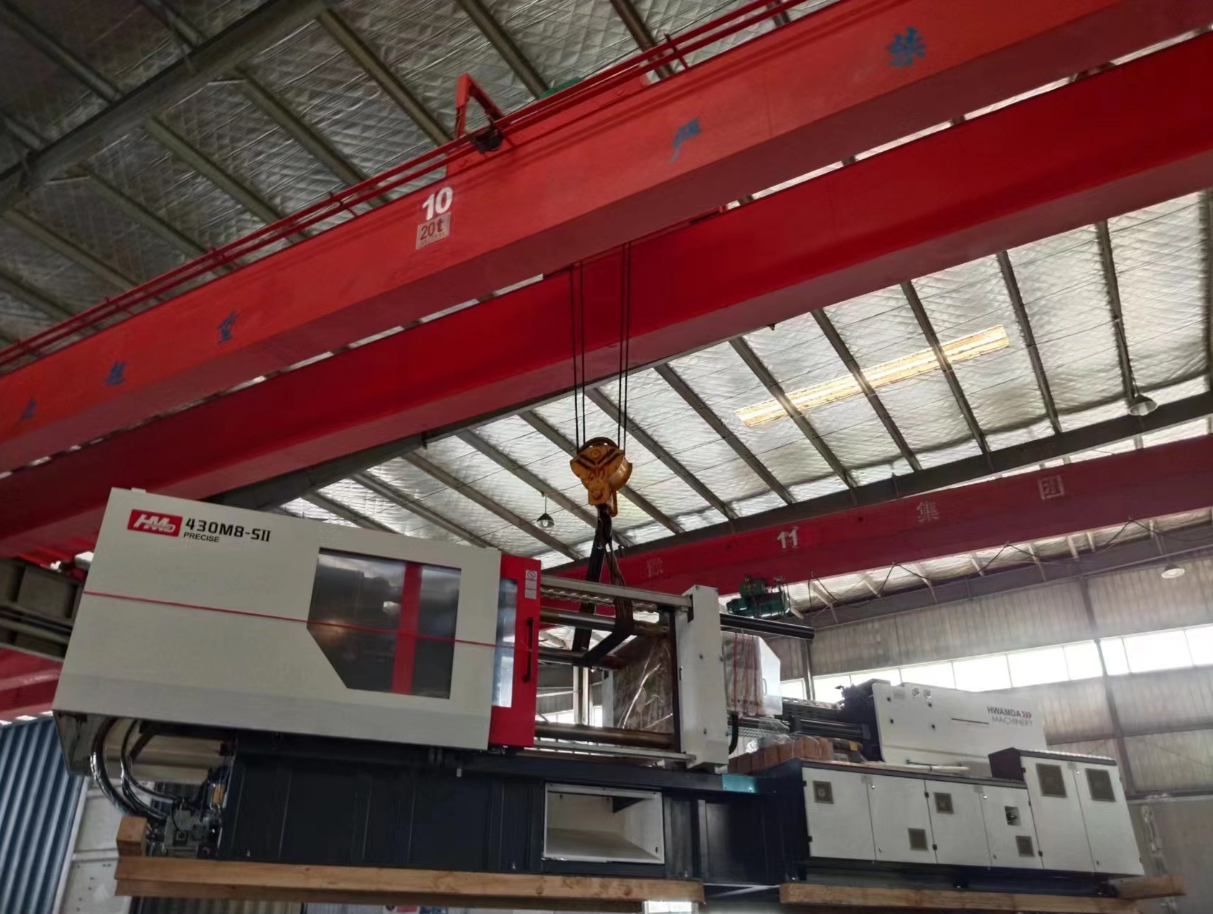 Along with state-of-the-art injection molding equipment, Mars also provides industry leading services including in-house molding and finishing, in-house tooling design and machining. In-house mold decorating and over-molding help customers achieve the exact results desired. Beyond molding production, they offer sonic-welding, bonding, labeling, assembly and packaging services for start to finish production and assembly for any sized company, from inventors to large corporations.
Mars Plastics Services Include: 
Injection Molding
Vacuum Forming
Mold Relocation Services to our facility from overseas and the USA
Packaging
New Tool Project Management
In House Tool Servicing
Warehousing, JIT, and Kan-Ban services available
Assembly
Trucking
Engineering of products and tools
Material/Resin supplier support and technology
"We are excited to add these two new machines to our facility," said K. Jason Krikorian, President at Mars Plastics. "Our commitment to delivering top-notch injection molding services continues as does our dedication to pushing the boundaries of innovation to meet the evolving needs of our clients. These two new 400+ capacity machines will help shorten lead times and continue to allow us the ability to provide top notch molding services for any sized company. As we celebrate 25 years in business, we truly look forward to continued growth and servicing new markets in the coming years."
Other Highlights for their facility include:
Replaced 5 of 38 Machines this year with three brand new 350 ton and 450 ton machines by HMD Machinery North America.
Added 6 new robots to block of 150 ton machines
Added 10,000 sq feet of warehouse in our second facility in Cranston RI, adding 2 new 150 ton Haitian machines
Added another gas assist unit to their 730 ton machine
In permitting and quoting stage to to add 5,000 sq feet of solar panels to their warehouse.
To learn more about Mars Plastics and its plastic injection molding services, please visit https://marsplastics.com/ or contact us at info@marsplastics.com.
About Mars Plastics:
Mars Plastics is a leading injection molding plastic manufacturer based in Providence, Rhode Island. With 25 years of industry expertise and over 50 years of collective molding experience, Mars Plastics offers reliable, economic, and versatile plastic injection molding services. Equipped with state-of-the-art facilities and a commitment to customer satisfaction, Mars Plastics has established itself as a trusted partner for clients ranging from small inventors to major corporations.
Media Contact

Company Name
Mars Plastics
Contact Name
Kristine Jones
Phone
401-421-5275
Address
40 Agnes St.
City
Providence
State
RI
Postal Code
02909
Country
United States
Website
https://marsplastics.com/