Danville, Virginia – The Banks Enterprise is a full-service janitorial company dedicated to providing exceptional services to various commercial properties. With a successful track record in other locations, the company is expanding its operations to serve clients in the Danville area, aiming to extend its top-notch services to a broader clientele.
Renowned for its unbeatable Danville commercial cleaning solutions, The Banks Enterprise ensures meticulous cleaning, vacuuming, trash removal, and thorough disinfectant application to maintain pristine office spaces free of pathogens and dirt. Their service offerings encompass a wide range of options, including tile and floor cleaning, bathroom maintenance, floor striping, commercial carpet cleaning, disinfection and sanitization, floor waxing, and more.
The janitorial services provider stands out from other companies by its adoption of advanced electrostatic sprayer technology, commonly utilized in sensitive environments such as hospitals, laboratories, airplanes, and quarantine zones. This advanced technology enables the company to maintain exceptional cleanliness and hygiene standards. Using hand-held electrostatic sprayers, the company achieves quick and efficient antiviral sanitization, effectively eliminating viruses and germs from all surfaces. The sprayer's precise disinfectant application significantly minimizes cross-contamination, further enhancing the company's commitment to ensuring a hygienic and safe environment for its clients.
With each project, The Banks Enterprise actively engages in collaborative negotiations with clients to incorporate unique site specifications, with the dual aim of reducing their monthly bills and carbon emissions. Additionally, the company's budget-conscious approach, coupled with strategic partnerships with reputable manufacturers and suppliers, allows them to access a diverse range of certified eco-friendly and genuine cleaning products and equipment.
To ensure consistent quality, The Banks Enterprise conducts regular audits and control procedures, upholding stringent adherence to specifications and maintaining high standards of cleanliness and hygiene. Their commitment to client satisfaction is further exemplified by the provision of flexible contract options, tailored to suit individual needs, whether on a rolling monthly or longer-term basis.
The company boasts a friendly and knowledgeable team, delivering premium services with a quick turnaround time, be it a routine checkup or thorough floor cleaning. Their fully trained staff is equipped to provide top-of-the-line cleaning services, effectively contributing to the prevention of viral infections and ensuring a healthy environment for clients.
A client gave this testimonial on the company's services, "Used Banks Enterprise several times for my business. Professional, knowledgeable, timely, and cared about the overall experience and quality. If there was an issue, there was no problem with getting it fixed. Highly recommend."
With a solid 13-year track record in the cleaning industry, The Banks Enterprise stands as a reputable and trusted provider of janitorial services. Their foremost dedication lies in maintaining and elevating cleanliness and hygiene conditions, guaranteeing customer satisfaction and heightened productivity. As the company expands to serve more clients in Danville, Virginia, and the surrounding areas, the team remains committed to delivering the same level of dedication and excellence that has made them a leading name in the industry.
To schedule a consultation or make other inquiries, call the company at (336) 270-9869 or visit their website for more information on their services. The Banks Enterprise is located at 2408 Pine Crest Ct, Graham, NC, 27253, US.
Media Contact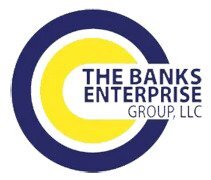 Company Name
The Banks Enterprise
Contact Name
Jonathan Banks
Phone
(336) 270-9869
Address
2408 Pine Crest Ct
City
Graham
State
NC
Postal Code
27253
Country
United States
Website
https://banksenterprisegroup.com/