Whether for medical or recreational purposes, CBD products have grown in popularity over the years, with new products hitting the shelves daily. For a gratifying indulgence, the trick lies in identifying a trusted supplier from whom to source all such products. Appreciative of this fact, many consumers in the US trust only Primo Vibes mainly because of its unwavering commitment to providing the best quality products. The company deals exclusively with 100% US-grown products guaranteed to match each client's product quality expectations. Although a relatively young CBD products dispensary, Primo Vibes has recorded tremendous growth since its foundation in 2018. Over this time, the company has amassed a much-deserved loyal client base which has necessitated further expansion. 
Keen to satisfy a growing demand from existing and new clients who follow Primo Vibes, the company maintains five operational retail stores and one e-commerce site. This commanding presence allows it to fulfil all orders fast and hassle-free for individual consumers and wholesale retailers alike. Clients who prefer a one-on-one experience with the company's experts need only visit one of their stores for concierge-level assistance in choosing the right products. Those who prefer a more convenient option can sign up and place orders online using a secure checkout process. For client convenience, the e-commerce platform accepts various payment options, including PayPal, wire transfers, MasterCard, and Visa. 
While describing their experience at Primo Vibes store, one impressed client said, "Everybody has always been helpful and friendly in past visits, but my most recent one showed me that they have actual care and concern for their customers. I was basically in the middle of a panic attack when I went in, and the woman behind the counter instantly noticed something was wrong and offered me comfort and assistance."
To compete favourably with its peers, Primo Vibes is always looking to expand its already impressive product inventory. Its current list includes popular products such as Delta 9 Gummies – India Live Rosin, Amplify Male Enhancement – Primo Vibes, Optima Super Spectrum Capsules, Delta 9 Gummies – Live Rosin Hybrid, Delta 9 Gummies – Sativa Live Rosin, and CBDA Immune Support Tablets. Clients will be happy to know that each product from Primo Vibes has successfully undergone elaborate third-party lab testing and approval by notable industry players. To keep clients happy, the company's employees take all criticisms positively and continuously work to optimize their products and processes accordingly. 
Unique among companies that ship CBD products throughout the United States, Primo Vibes uses USPS first-class shipping to ensure that clients always get their products fast and stress-free. Clients can always keep track of all their orders online from the company's website. Primo Vibes allows a month-long grace period for returns for unopened or damaged products. Visit the company's website for more information about their products. Potential customers can direct any questions to a company representative at (877) 234-9202. The company is located at 15305 Dallas Pkwy Suite 1200,  Addison, TX, 75001, US.
Media Contact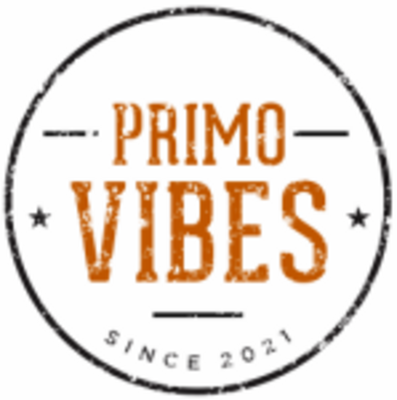 Company Name
Primo Vibes
Contact Name
Dale Scott
Phone
(877) 234-9202
Address
15305 Dallas Pkwy Suite 1200
City
Addison
State
TX
Postal Code
75001
Country
United States
Website
https://primovibes.com/