Phoenix, Arizona – QuickStart Ignition Interlock® is the leading provider of ignition interlock services in Arizona. QuickStart's mobile service is an expansion of their ignition interlock service centers that help drivers recover their license after a DUI/DWI. QuickStart is already making waves with new mobile installation services. With the ongoing requirements to have a car breathalyzer installed in a vehicle after a DUI/DWI/OWI, QuickStart will travel to you to install your interlock! Offered on Wednesday, Thursday, and Friday, this is a client-focused service that is improving public safety one car at a time.
What is an Ignition Interlock?
Interlocks can vary in a few ways and the ignition interlock you receive depends on the legal requirements set by the state you live in and the specifics of your DWI/DUI/OWI. An ignition interlock device (IID) is the most common term for devices sometimes referred to as "in-car breathalyzer" or "car interlock" or "blow and go." In simplest terms, an interlock is a car breathalyzer that prevents a user from starting a vehicle until a breath alcohol test is taken. Your interlock may come equipped with or without a camera, as well as real-time reporting or other additional features. If the IID registers the breath test results (BrAC or Breath Alcohol Concentration) over the preset limit, the vehicle will not start.
What happens after a DUI in Arizona?
Current Arizona law allows for immediate suspension of your license if you are convicted for a DWI/DUI/OWI but you are given a 15 day grace period during which you can drive to get your affairs in order.
How does the mobile installation service help me?
QuickStart offers mobile installation services Wednesday, Thursday, and Friday. To get started, call QuickStart today at 1-888-717-8278 and an Arizona interlock expert will enroll you in the program, and schedule a technician to come properly install the interlock at your appointment time. The licensed technician will complete the service on-site at your home, place of work, or wherever is most convenient. The technician will also be equipped with a full-service vehicle including wifi, credit card processing, and a printer for the paperwork. From there, the technician will set up your next calibration appointment at a convenient location, making life easier and safer.
What does an interlock (car breathalyzer) cost in Arizona?
The national average cost of an ignition interlock (IID) is about $3 per day. Nobody wants to spend more than they have to and Arizona's most affordable car breathalyzer might be the best value overall.
QuickStart IIDs are precision machines, fine-tuned and tested in a quality-controlled process so you can be certain that your interlock device will be working properly right out of the door.
Arizona Ignition Interlock Resources
Arizona DOT Interlock Page: https://azdot.gov/motor-vehicles/driver-services/ignition-interlock
Online License Restoration Portal: https://azmvdnow.gov/home
Arizona DOT Screening and Treatment Providers: https://azdot.gov/motor-vehicles/driver-services/driver-improvement/screening-and-counseling-resources
Arizona DUI Laws: https://www.azdps.gov/safety/impaired-driving
Address
QuickStart Ignition Interlock
16602 N 23 RD AVE # 101
PHOENIX, AZ 85023
1-888-717-8278
Media Contact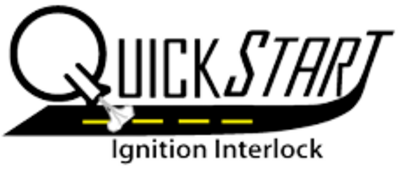 Company Name
QuickStart Ignition Interlock®
Contact Name
Marketing Department
Phone
1-888-717-8278
Address
16602 N 23 Rd Ave # 101
City
Phoenix
State
Arizona
Country
United States
Website
https://www.quickstartaz.com