Hong Kong: Powder coating, unlike wet paint, is more resistant to scratching, chipping, and wear. To make the technology ready for everyday use, Ramseier Koatings has spent over 30 years researching ways of improving painting machines' stability, performance, and overall design. Currently, the company exports high-tech powder coating equipment to countries such as Germany, Italy, France, Australia, New Zealand, Thailand, Malaysia, the Philippines, Vietnam, and North Africa.
Ramseier Koatings has a range of unique automatic powder coating systems for clients looking for machines with bleeding-edge technology (but still easy to use). KMB Fast Color Change Powder Coating System is one of the most popular options, thanks to its compact design, elegant style, and ability to change colors quickly. Alternatively, clients can opt for the CQB Fast Colour Change Powder Coating System, which has a downward airflow design that improves coating quality and minimizes waste due to missed spray. 
CBS st/st Powder Coating System is another automatic machine with a solid industrial design and an elegant shape. It is designed for users interested in high powdering efficiency and better useability. The Ramseier Koatings Smart 600, an advanced electrostatic powder coating gun, is another user-friendly option for users on a budget but still want performance. Clients can visit Ramseier Koatings website to inquire about this unit and other automatic machines. 
Ramseier Koatings has manual powder coating units. One of the popular manual machines is the PH-S600 Powder Hopper Manual Unit, which is ideal for small-scale production. While the machine is affordable, it is packed with advanced features, such as the ability to change colors easily and faster. The unit is also perfect for special projects, especially ones requiring the user to paint recesses and tight corners. 
The company also offers the LG-S600 Lab gun unit. Besides its ergonomic design, it is a good investment for clients interested in an affordable unit for color testing and coating samples. Other reasons why the machine is an ideal buy include easiness of cleaning, fast color change, and minimal wastage of powder. 
Ramseier Koatings has manual powder painting machines for single-color productions. The CM Series Manual Spray Booth is one of the popular options, thanks to its features, such as a premium filter cleaning system and unmatched pricing. Other alternatives are the MG-S600 manual spray gun and BF-S600 Boxfeed Manual Unit (for low-volume productions). 
Besides redefining the powder painting niche with premium units, Ramseier Koatings has patented technology products. Advanced products — such as the Total Charge Control (TCC) technology, MPC-5 Micro powder center, and PMC (Powder Management Center) — have made the technology user-friendly and cost-effective. 
Clients interested in automatic or manual powder coating machines can contact the company via email info@ramseierkoatings.com or visit the website. 
Media Contact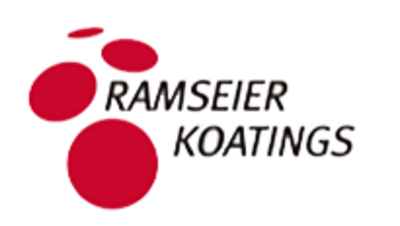 Company Name
Ramseier Koatings
Address
9/F,Hung Tak Building, 106-108 Des Voeux Road Central
City
Hong Kong
Country
China
Website
https://www.ramseierkoatings-hk.com/