TUCSON, AZ – Sabino Recovery, a premier mental health and addiction treatment center, is proud to announce the relaunching of their podcast, A Wise Mind. The podcast is part of Sabino Recovery's ongoing commitment to breaking the stigma surrounding trauma, addiction, and mental health, inspired by transformative mental health initiatives like Change Direction.
"We have always admired the groundbreaking work of initiatives such as #ChangeDirection, which encouraged open discussions about mental health in America," said Derek Gwaltney, VP of Business Development of Sabino Recovery. "Our podcast, A Wise Mind, echoes this mission, aiming to demystify complex topics associated with trauma and addiction and foster a safe space for compassionate curiosity."
Initially launched in February 2022, A Wise Mind podcast seeks to educate listeners about the intricacies of trauma and addiction, fostering open conversations that many are hesitant to initiate. The podcast also explores the "Sabino Way", discussing how their treatment facility adapts to an evolving industry. By answering commonly asked questions about trauma and recovery, Sabino Recovery intends to help individuals spot the signs of mental health issues and addiction while providing practical advice on how to help themselves or loved ones.
One of the inspirations for A Wise Mind came from the Campaign to Change Direction initiative, which was born out of a desire to change the way mental health care is discussed in the United States. The campaign urged Americans to recognize five signs of emotional suffering, including personality changes, withdrawal, and feelings of hopelessness.
Sabino Recovery is driven by a mission to treat trauma and addictions comprehensively. Their dedicated and compassionate staff is committed to providing a place of trust and safety, empowering residents to make positive changes and provide holistic, integrated, and experiential treatments.
The podcast has been on hiatus while the Sabino team built out a new, state-of-the-art podcast studio. "A Wise Mind is another step in our ongoing efforts to spread awareness, educate, and support those who are dealing with trauma and addiction," added Gwaltney. "Our investment into a professional recording studio to produce this series demonstrates our dedication to delivering the highest quality podcast in the industry. We are excited to continue the conversation about mental health and recovery, and we invite everyone to join us in this journey."
For more information, or to listen to A Wise Mind podcast, please visit Buzzsprout.
About Sabino Recovery
Sabino Recovery is a luxury trauma and addiction treatment facility nestled in the serene landscapes of Tucson, Arizona. With only 30 beds, Sabino provides an intimate and personalized healing experience, offering luxury amenities and private suites for ultimate comfort during one's recovery journey. 
Their treatment programs, ranging from 35 to 90 days, are designed to provide individualized treatment through holistic integrative therapies in a setting that encourages restoration of hope and healing. Combining the expertise of their highly trained staff with an unwavering commitment to each resident's wellbeing, Sabino Recovery embodies a sanctuary of trust, safety, and true recovery.
Media Contact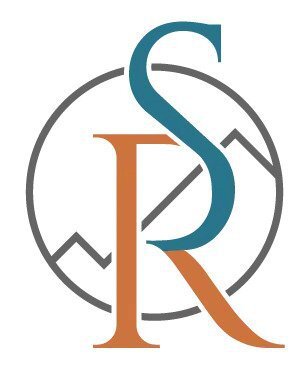 Company Name
Sabino Recovery
Contact Name
Derek Gwaltney
Phone
844-227-7014
Address
8505 E. Ocotillo Drive
City
Tucson
State
AZ
Postal Code
85750
Country
United States
Website
https://www.sabinorecovery.com/