Richmond, VA – Speedy's Transmission Shop stands as an automotive powerhouse in Richmond, renowned for its unparalleled expertise in transmission services. With a team that boasts over four decades of collective experience, the shop has earned its reputation as a top-rated Transmission Repair and Rebuild destination. Catering to an array of transmission types, including CVT, automatic, manual, diesel transmissions, and beyond.
Since its foundation, Speedy's Transmission Shop has consistently pushed the boundaries of excellence, delivering precision-engineered solutions that keep vehicles on the road with optimal performance. Armed with a team of seasoned technicians who possess a comprehensive understanding of transmission intricacies, this Richmond transmission shop remains at the forefront of innovation and expertise, addressing a diverse range of transmission challenges.
At the heart of Speedy's Transmission Shop's unparalleled offerings is its commitment to transparency and trust. In addition to a free diagnosis that sets the stage for precision repairs, the Shop takes customer convenience to the next level by offering free car rental during the repair process. This ensures that customers can carry on with their daily routines without disruption, knowing that their vehicle is in capable hands.
Recognizing the unpredictability of transmission issues, Speedy's Transmission Shop goes the extra mile by providing free towing services to bring customers' vehicles to the shop. This gesture not only underscores the shop's dedication to customer service but also provides peace of mind during challenging times.
Moreover, Speedy's Transmission Shop understands the financial strain that transmission repairs can pose. To alleviate this burden, the shop proudly offers flexible financing options, ensuring that essential repairs remain accessible to all. This commitment to affordability reflects the shop's dedication to being a partner in maintaining the integrity and functionality of customers' vehicles.
As a testament to its unwavering confidence in its work, Speedy's Transmission Shop extends a comprehensive warranty on new transmissions, providing coverage for up to two to three years with unlimited miles. This warranty exemplifies the shop's commitment to quality, instilling confidence that vehicles repaired at the shop are built to withstand the test of time.
Speedy's Transmission Shop does not stop at conventional offerings. The shop's commitment to automotive excellence extends to transmission upgrades, programming, and tune-up services. As technology continues to evolve, the shop remains at the forefront, ensuring that vehicles benefit from the latest advancements in transmission efficiency and performance.
In a world where innovation is paramount, Speedy's Transmission Shop remains ahead of the curve, constantly investing in training, equipment, and techniques to maintain its status as an industry leader. The shop's unyielding dedication to providing top-tier transmission solutions showcases its passion for excellence and its promise to redefine what's possible in the realm of transmission services.
For those seeking not only top-tier Richmond transmission repair and rebuild services but also an unparalleled customer experience, Speedy's Transmission Shop is the shop to choose. For more information, please visit the shop's website or contact (804) 999-1845. Speedy's Transmission Shop is located at 5300 Midlothian Turnpike, Richmond, VA, 23225.
Media Contact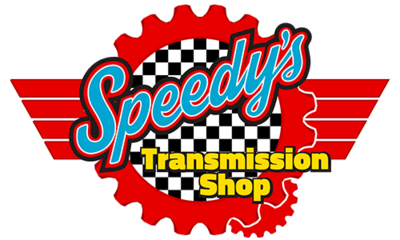 Company Name
Speedy's Transmission Shop
Contact Name
Luis Quinones
Phone
(804) 999-1845
Address
5300 Midlothian Turnpike
City
Richmond
State
VA
Postal Code
23225
Country
United States
Website
https://speedystransmission.com/