Manati, PR: PPS Professional Process Systems has extensive expertise in selling and servicing pumps, valves, instrumentation, engineered modules, and heat exchangers for targeted applications. They primarily serve clients in the food and beverage, pharmaceutical, and power generation sectors. To deliver on its mandates, Professional Process Systems works with a strong portfolio of manufacturers such as ABB, Crane, Westlock, and Laval. Their success stems from delivering robust and reliable process solutions. The Manati, Puerto Rico-based firm, is a proud recipient of the MBE Silver Award for 2019. 
For close to 40 years, PPS Professional Process Systems has been at the forefront of delivering process applications and equipment. Using their steadfast approach, they have roped in several manufacturers to help develop responsive systems. The fast-growing business is locally owned and managed by Eduardo Perez. At the moment, the company is serving as many as 150 clients and 115 suppliers. 
An extended list of products sold by PPS Professional Process Systems includes control valves, process valves, pumps, heat exchangers, safety valves, Teflon-lined pipes, tube fittings, and valve automation. The gasket plate-and-frame heat exchangers have several desirable attributes, i,e. maximum reliability, low overall cost, precision heat transfer, and easy to expand capacity. Expansion of the capacity can be easily done by adding or removing plates on the existing carrier frames. The safety valve is carefully designed to control or limit the amount of pressure building inside the valve or system. 
PPS Professional Process Systems is excited to provide support for all the products they sell, from instrumentation and pumps to heat exchangers and special engineered modules. One of their high utility products is the continuous water analyzer which is essential in the industrial plants. It can be used to measure the analytical properties of liquids during various processes. Prospects are invited to visit PPS website to learn more about the processes, quality product selection, and the team of experts.
PPS Professional Process Systems was established in 1982 by Angel S. Perez. Their well-engineered products are widely sought for facilitating the production of chemicals, animal feed, cosmetics, and other vital products. Plant managers seeking the highly acclaimed ABB Instrumentation can get in touch with the company to get immediate support on how to undertake the process seamlessly.  
To contact PPS Professional Process Systems, call (787) 854-5477 or visit them at Road #2 KM 44.2, Manati, PR, 00674, PR. The company is proud to provide the enablers needed to develop new extraction processes, scale up the production of natural extracts, and create customer-specific standard operating procedures (SOPs). Their strong customer-centric focus allows them to respond efficiently to the clients' business needs.
Media Contact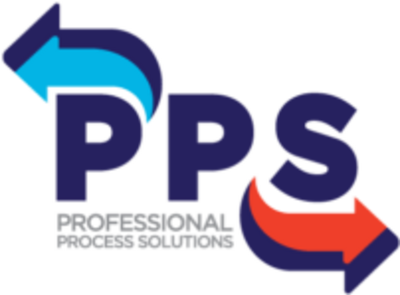 Company Name
PPS Professional Process Systems
Contact Name
Eduardo Perez
Phone
(787) 854-5477
Address
Road #2 KM 44.2
City
Manatí
State
PR
Postal Code
00674
Country
Puerto Rico
Website
http://www.ppspr.com/