Brandon, FL – In the vibrant landscape of Florida, where the sun-kissed homes reflect the state's natural beauty, a crucial yet often overlooked practice takes center stage: yearly pressure washing. Jeremy Brook, the visionary owner of Brook Pressure Washing Inc., sheds light on the importance of this maintenance ritual for Florida homeowners.
 "We often get asked the question of how often someone should wash their home. We always recommend it be done on a yearly basis. In Florida, we live in such a moisture-rich environment organic growth tends to grow a lot faster. If you look closely at the before pictures, before pressure washing, you will see where the organic growth was on the paint for a period of time and created some shadowing. We have even seen paint come right off because organic growth was left on too long, and it bonded with the paint." Said Jeremy Brook on the importance of pressure washing.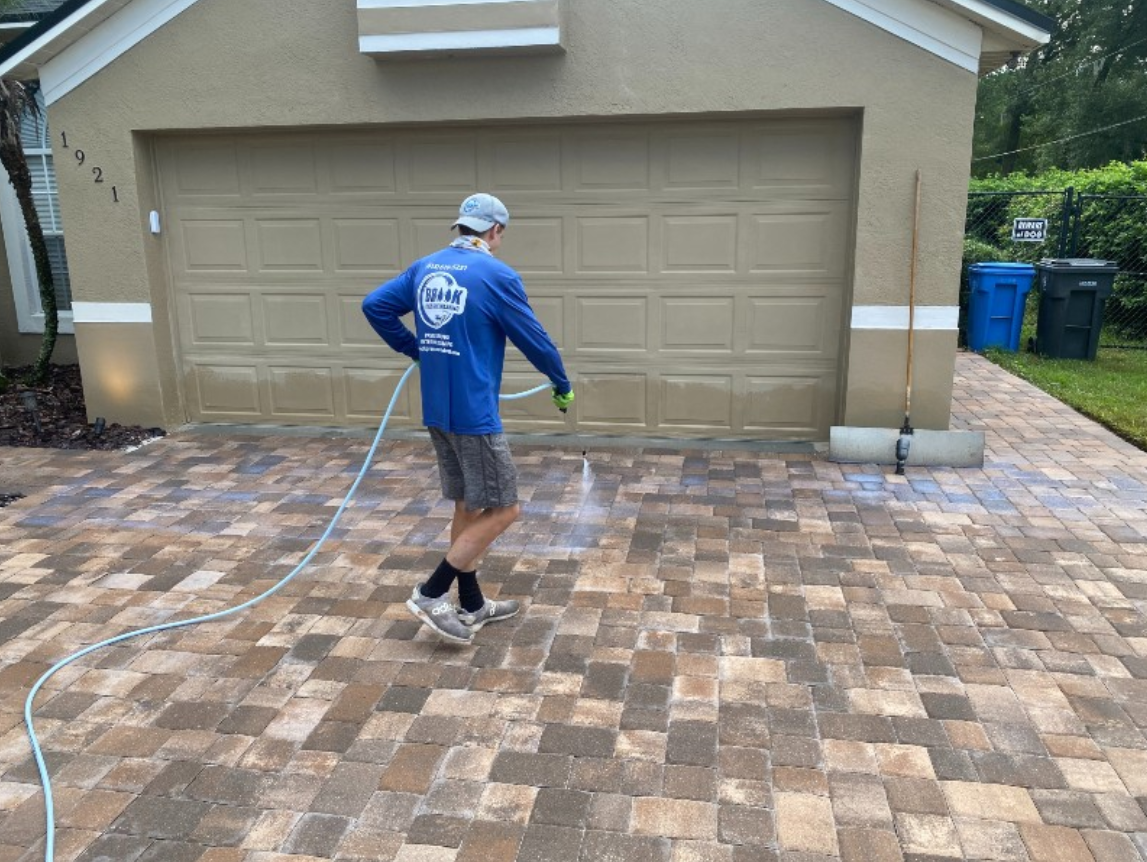 Brook Pressure Washing Inc. presents homeowners with an unparalleled avenue for proactive home maintenance, spearheaded by their team of professionals. Through their specialized services, the company places a strong emphasis on the importance of regular pressure washing, with an optimal yearly schedule, to ensure the external areas of a residence remain in optimal condition.
Benefiting from the expertise of the company's skilled professionals, clients are assured of a comprehensive and effective pressure washing experience. Utilizing state-of-the-art tools and advanced techniques, the team adeptly removes dirt, grime, and organic growth that can accumulate over time. This preemptive measure is pivotal in getting rid of gradual buildups that could potentially lead to substantial damage, thus alleviating homeowners from the financial strain of extensive repairs.
The company recognizes the unique context of Florida's moisture-rich environment, where unchecked organic growth can affect the integrity of painted surfaces. In more extreme cases, these growths can merge with the paint, hastening its deterioration and peeling. The routine practice of pressure washing, as facilitated by Brook Pressure Washing Inc., not only eradicates existing contaminants but acts as a robust safeguard, effectively shielding the surfaces and paintwork of the residence.
Furthermore, the advantages extend beyond mere preservation. The diligent application of pressure washing significantly contributes to elevating a home's curb appeal. By adeptly eliminating dirt, stains, and organic buildup, the innate charm and vibrancy of a property's exterior are rejuvenated. This ongoing upkeep culminates in an inviting and meticulously maintained property that leaves a lasting impression on occupants and visitors alike.
Established in 2014 and strategically situated in Brandon, FL, Brook Pressure Washing Inc. has evolved into a reputable authority in pressure washing service, earning local and regional acclaim. As a trusted choice for Florida residents seeking impeccable outcomes, Brook Pressure Washing Inc. paves the way for a brighter, cleaner, and more vibrant Sunshine State.
More information regarding the company's services is available on its website. Interested individuals can direct any questions or schedule a service appointment with one of their representatives at 813-610-5251. Brook Pressure Washing Inc. is headquartered at 612 Overhill Dr, Brandon, FL, 33511, USA. 
Media Contact
Company Name
Brook Pressure Washing Inc.
Contact Name
Jeremy Brook
Phone
813-610-5251
Address
612 Overhill Dr
City
Brandon
State
FL
Postal Code
33511
Country
United States
Website
https://brookpressurewashing.com/