San Diego, CA – After working for decades to accumulate assets, it's natural for individuals to pass on or leave a legacy to their future generations. An estate plan can help benefactors buy homes, pay for education, and streamline their business or corporate careers. Because of this, Weiner Law started to help people transition their assets to account for each family's circumstances. Knowing that estate planning is personal, the attorneys uncover clients' priorities and charter a legal approach to protect their wealth from future creditors and lawsuits or minimize estate taxes.
According to the law firm, estate planning isn't about documents, even though they're a byproduct of the work the team focuses on providing. While documents officiate a client's objectives, an attorney's role is to enhance the process of decision-making. Comprehensive estate planning needs an analysis of clients' assets that could go into probate once they pass away. When creating a trust, the attorneys analyze complex tax laws to discover net assets subject to federal estate tax. They give specific instructions on how assets should be transferred to a trust or designated to the beneficiaries once the analysis is final. Alongside wills, the attorneys create certificates of trust, revocable living trusts, financial power of attorney, living wills, HIPAA releases, and advance health care directives. 
Weiner Law has served many clients with deceased loved ones navigating the complex probate administration process. The attorneys strive to make the period easy by breaking down the probate court process, allowing individuals to focus on grieving their loved ones or moving on. They intervene to streamline the appointment of an executor or personal representative to manage probate. At the same time, they distribute property and assess the deceased's assets to determine their total value. When the executor completes the initial asset distribution process and pays outstanding debts and taxes, the attorney oversees the disbursement of the remainder among organizations or individuals, whether or not the deceased left a will. 
Elder law is rarely straightforward, especially with Medi-Cal asset protection, where individuals don't want to leave their spouses or families with the loss of assets or exorbitant bills of long-term care. Weiner Law creates Medi-Cal planning after listening to and examining a client's situation. They help develop an estate plan in a nursing home, plan eligibility for long-term benefits, plan income to reduce or eliminate copayments, and create a Medi-Cal recovery plan to minimize the confiscation of assets by the government. Additionally, the estate planning attorney in San Diego names short and long-term emergency guardians for minor children and facilitates the purchase of life insurance. 
Weiner Law uses a unique three-meeting process involving a strategy session, the signing of documents, and the verification of asset transfer to ensure the implementation of an estate plan. To schedule a complimentary evaluation, call 858-333-8844 or visit their website. The law firm is located at 12707 High Bluff Drive Ste. 125, San Diego, California, 92130, US.
Media Contact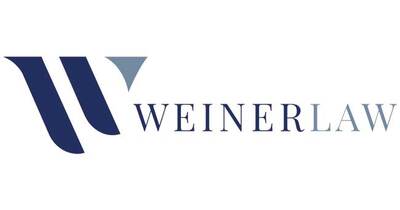 Company Name
Weiner Law
Contact Name
Daniel R. Weiner
Phone
858-333-8844
Address
12707 High Bluff Drive Ste. 125
City
San Diego
State
California
Postal Code
92130
Country
United States
Website
https://weinerlegacylaw.com/