St Louis Park, MN:  With the arrival of warmer weather, the anticipation of hosting family gatherings and lively parties is reaching new heights. However, amidst the excitement and preparations, the nagging concern about maintaining a clean and fresh environment can dampen the spirit. Enter Zerorez of Minnesota, the ultimate solution to ensure spotless carpets and stress-free hosting this summer.
The company uses a high-pressure, controlled spray system that loosens and removes deeply embedded dirt in carpets. The state-of-the-art cleaning system has the highest platinum rating in the industry for both equipment and technology from the Carpet and Rug Institute. This certification is only awarded to systems that remove at least 90 percent of available soil. The company is also certified by the IICRC. 
This Zr Process® has another major advantage; reduced drying time. The system uses a platinum-rated hot water extraction system that eliminates the need for excessive water. The cleaning process is safe and effective and does not leave soapy, sticky, and dirt-attracting residue behind ensuring clients' homes stay cleaner for longer. Zerorez of Minnesota also hires the best employees and ensures they're properly trained, certified, friendly, on time, clean-cut, and always in uniform.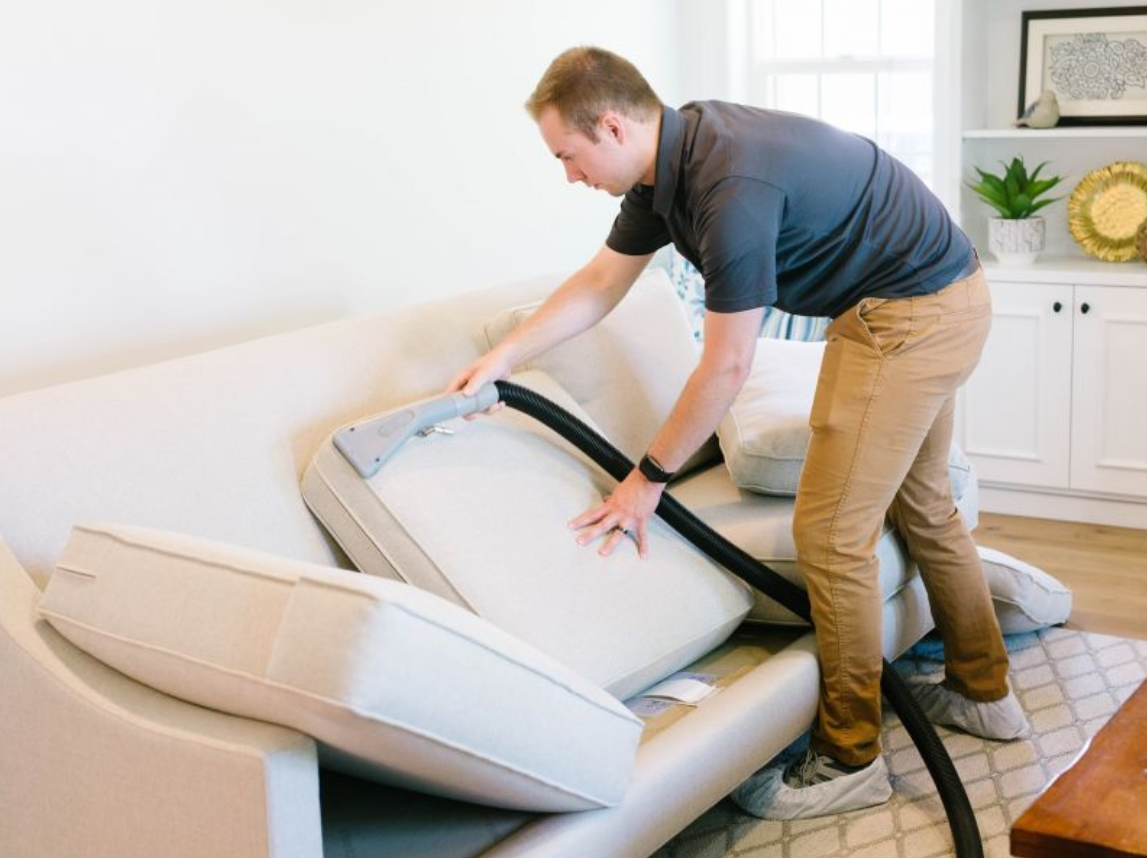 Zerorez of Minnesota has a unique 'gotta love it guarantee'. According to the cleaning expert, this is more than a service warranty since it is a commitment to wow their customers. The guarantee entails the use of natural products and the most advanced cleaning technologies available in the market. It promises no sales gimmicks since the company explains its prices and services before they clean. It also promises a dedicated and able team to answer questions and assist with scheduling needs.
A happy client had this to say about the company's services, "Everything about Zerorez is professional, polite, and executed well. Easy to schedule, incredibly easy to ask questions, and add services to my appointment. My technician was on-time, professional, knowledgeable, and courteous. I couldn't be happier with how great my carpets and couch look. And my technician cleaned up so well that if it weren't for how amazing my house smells you would have never known he was here. Highly recommend."
With Zerorez of Minnesota's eco-friendly and efficient carpet cleaning services, hosts can bid farewell to stressful cleaning marathons and welcome a worry-free hosting experience. By trusting their carpets to Zerorez of Minnesota, clients can enjoy a deeper level of relaxation, knowing that their homes will be fresh, clean, and ready to welcome guests.
To schedule a consultation or make other inquiries, call the company at (952) 937-6739 or visit their website at zerorezminnesota.com for more information on their services. Zerorez of Minnesota is located at 5310 W 23rd St #100, St Louis Park, MN, 55416, US.
Media Contact

Company Name
Zerorez of Minnesota
Contact Name
Tammy Tonn
Phone
(952) 937-6739
Address
5310 W 23rd St #100
City
St Louis Park
State
MN
Postal Code
55416
Country
United States
Website
https://www.zerorezminnesota.com/